---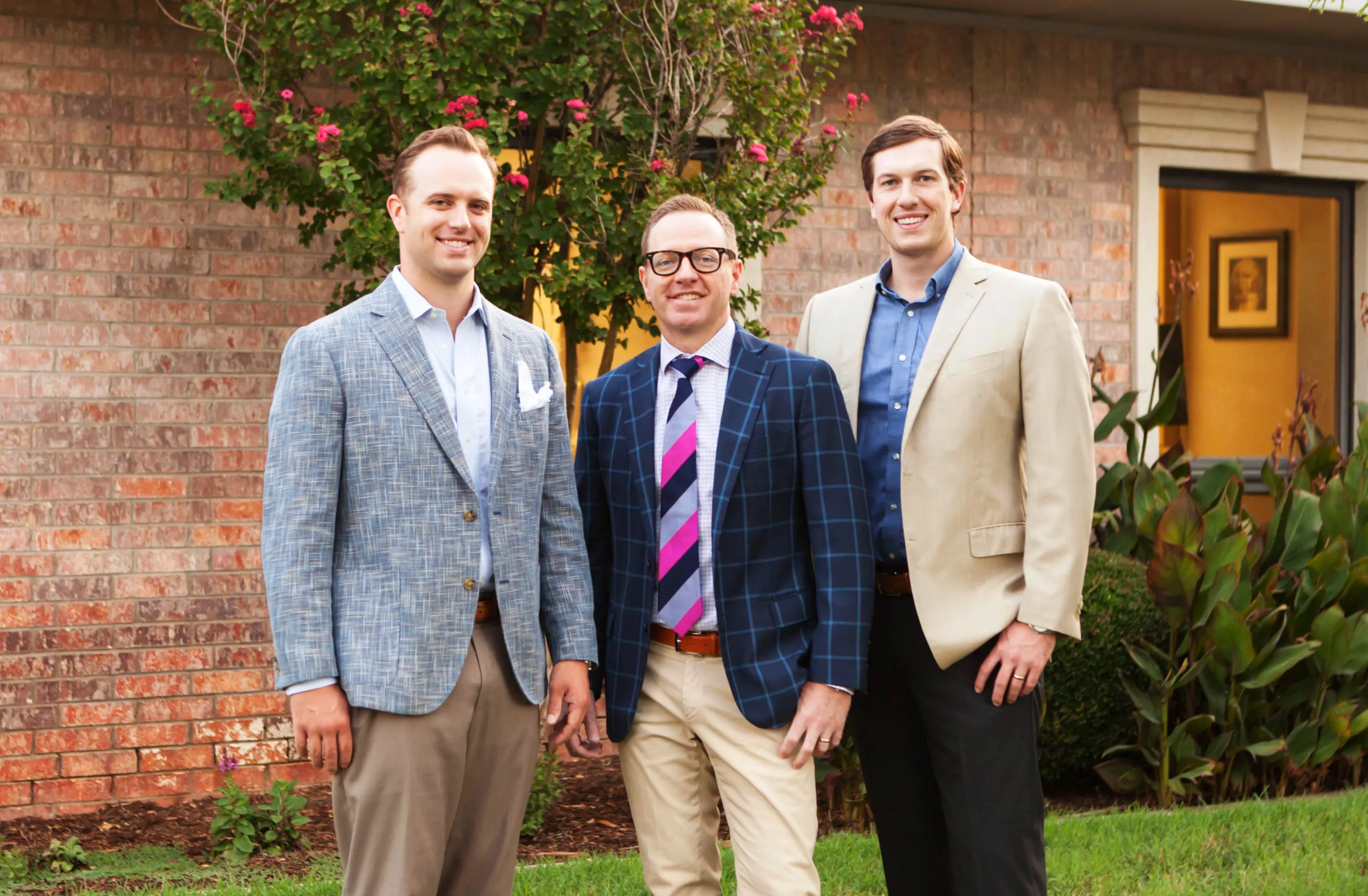 ---
Dr. Travis L. Epperson
After graduating Magna Cum Laude from Lubbock Christian University with a B.S. in Biology, Dr. Travis Epperson attended the Baylor College of Dentistry where he obtained a Doctorate in Dental Surgery.
As natives of West Texas, Dr. Epperson and his wife, Hollie, have established their home and family in Lubbock. The Eppersons were blessed with a son, Cy, in 2009 a daughter, Lila, in 2010, and later adopted a daughter, Millie, in 2021. Dr. Epperson has passion for life and enjoys an active lifestyle while living for and advancing God's Kingdom. His favorite pastimes include exercising, being at the lake, and many outdoor activities; backpacking, fishing, and hunting. He and his family are active members of South Plains Church of Christ.
Dr. Epperson is a deeply embedded professional in the dental community, both locally and nationally. He is a member of the South Plains District Dental Society, the Texas Dental Association, the American Dental Association. He is a Fellow of the Academy of General Dentistry, and an Associate Fellow of the American Academy of Implant Dentistry. In 2010 he completed a 300-hour implant training program through the Medical College of Georgia's renowned MAXI Course. He has also trained in restorative dentistry with Spear Education. Dr. Epperson proudly graduated from the Kois Center in 2018, he considers the curriculum from the Kois Center the most transformational post graduate training he has done.
Dr. Travis Epperson enjoys practicing all aspects of dentistry and is currently accepting new patients. He has a special interest in Implant Dentistry and Reconstructive Dentistry.
Dr. Jordan D Payne
Jordan D Payne was born and raised in Idalou, TX. After graduating from Idalou High School, he attained a Biology degree from Abilene Christian University. Jordan got his Doctor of Dental Surgery degree from Texas A&M University Baylor College of Dentistry in Dallas. After working a year in the metroplex, Jordan returned back to the great city of Lubbock and a few months later met his wife, Taylor! Jordan and Taylor are active members at Monterey Church of Christ. Dr. Payne's parents live in Lubbock and farmed in Crosby County. Jordan's hobbies include spending time on the golf course, flying his drone to catch West Texas sunsets, walking his rescue dog-Peanut, and traveling with his wife.
Dr. Payne enjoys practicing all aspects of dentistry and is passionate about the newest techniques in digital dentistry. He is committed to a life-long learning journey, through continuing education, striving to always provide the best for his patients. He has completed a multi-year post-graduate program through Progressive Orthodontics and is proud to offer both traditional braces as well as Invisalign for children and adults. Dr. Payne is currently enrolled in the Kois curriculum in Seattle, WA and attends those courses when his schedule permits. Dr. Payne loves working every day with the team at Epperson Payne Dental Group!
Dr. Riley B. Payne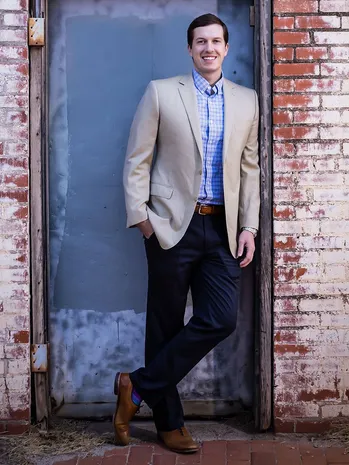 Riley B. Payne was born and raised in Idalou, TX where his parents worked as cotton and wheat farmers. Each summer he worked on the farms with his brother, Dr. Jordan Payne. Riley went on to study biology and play basketball at Abilene Christian University, where he met his wife, Bonnie. He received his Doctor of Dental Surgery Degree from Texas A&M Baylor College of Dentistry in Dallas, TX, and his wife attended graduate school for speech language pathology. Riley and Bonnie lived in Asheville, NC following dental school before deciding to move back to Lubbock! Riley's hobbies include fly fishing, fly tying, hiking, basketball, golf and spending time with his Bernese Mountain Dog, Moose!
Riley Payne's love for his profession continues to grow infinitely each year. He enjoys practicing all aspects of dentistry and challenging himself to learn more. He is constantly growing through continuing education courses, adding new skills and procedures that best serve his patients. He believes in the importance of being dedicated not only to a patient's dental health, but also to their overall well-being. Dr. Riley Payne was fortunate enough to serve on two dental mission trips to Jamaica and Kenya, and he considers these trips an incredible honor and life changing experiences. He looks forward to continuing this philosophy of treating every patient with the upmost care and respect from a Christian based foundation. Dr. Riley Payne is accepting new patients!
Dr. John W. Epperson
Dr. John Epperson started our dental practice in 1978 and retired from the practice in June of 2020. He grew up on a family farm located in Pampa, TX. After attending Lubbock Christian University, Dr. Epperson graduated from the University of Texas Dental Branch at the Houston Medical Center. Following dental school, he served as an officer and dentist in the Air Force for three years before settling down in the Lubbock community.
In his free time Dr. John Epperson enjoys traveling, reading, cooking, swimming, bicycling, and running. He participates in triathlons, many of which are in Texas! Dr. John Epperson has two children, Dr. Travis and Cassie, both of whom are active in the dental field. Together with their spouses they have blessed the family with four amazing grandchildren.